Basically as soon as the Oscarred carpet telecast began, Wolfgang Puck made a joke about President Donald Trump.
Explaining the cuisine hed be serving for the Oscar after-party ceremony, Puck described the culinary elements of his work to E! host Giuliana Rancic, saying, No matter what Trump says, we have a little Mexican influence too.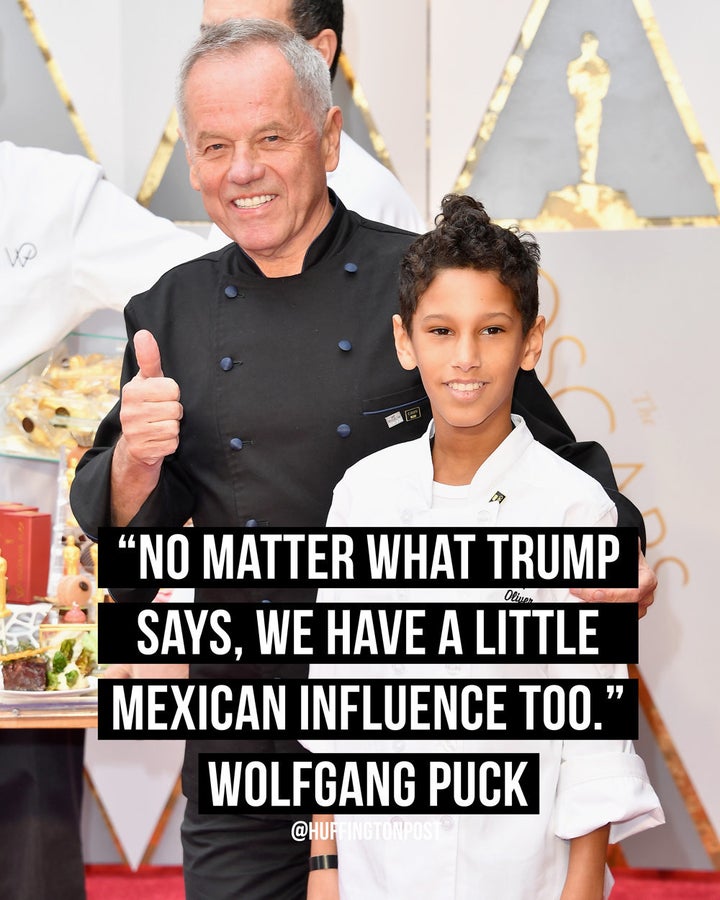 Rancic, remember, is married to Bill Rancic, the winner of the very first season of Trumps The Apprentice.
Since what appeared to be the first Trump joke of the night happened barely minutes into the shows TV coverage, it certainly seemed like this moment might predict the tone for the show.
Puck also made a point to mention that the remaining food from the after-party would go to feed the local homeless population.
Pucks youngest son, Oliver, stood by his side during the segment. The child apparently helped in the preparation for tonights food.
On the carpet, Puck showed off a few golden-statue-themed desserts.
Read more: http://www.huffingtonpost.com/entry/wolfgang-puck-donald-trump-oscars_us_58b3659ce4b060480e08e2d6?zc13txybyo1ip5jyvi&ncid=inblnkushpmg00000009