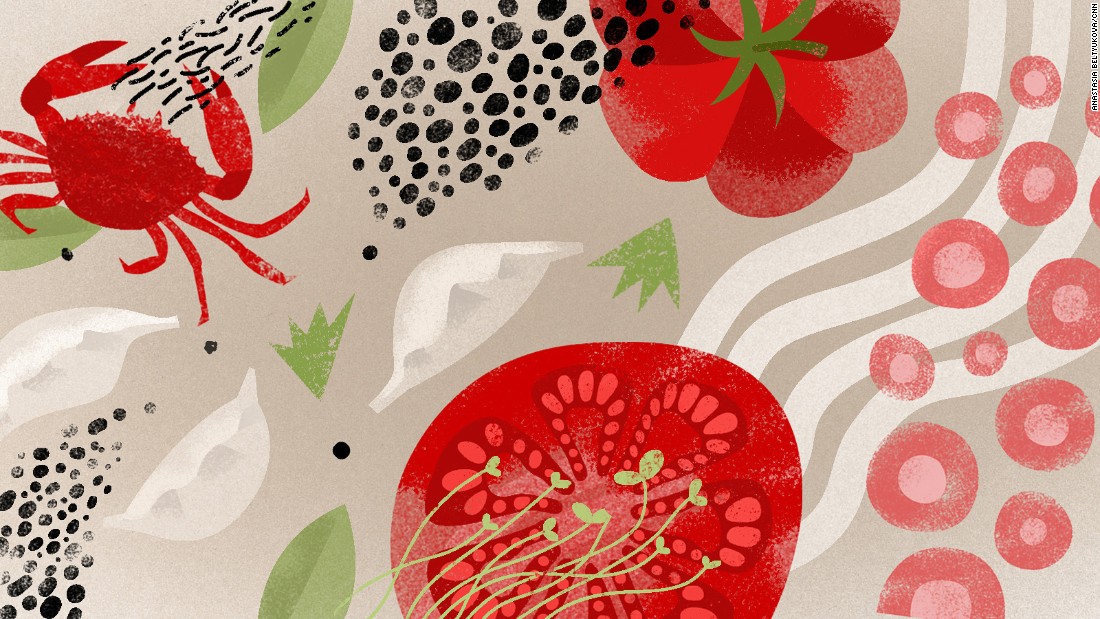 (CNN)Two of 2016's biggest food trends from top chefs included boundary-pushing dishes that blurred the lines between art, science and cooking, and going "locavore" — eating locally produced foods.
It was also the year that vegetables and supergrains found their way into the kitchens of practically every restaurant on the planet.
But every new year brings new trends, and what better way to grab a glimpse of what's to come than to chat with some of the world's hottest chefs who share their food forecasts.
Food with attitidude: Massimo Bottura
Stories on a plate: Virgilio Martinez
Diners will seek out simple produce so that they can experience the culture, history and taste of a cuisine in one bite, predicts
Virgilio Martinez
of Peru's Central Restaurant.
"Single origin produce with a story and tradition will come back with more value to express quality and emotion," said Martinez.
Examples of this: a roasted lamb in the Patagonia, a plate full of potatoes from the Andes, a whole grilled fish in Galicia, or fruits from the Amazon.
Homecomings: Andre Chiang
Many great young Asian chefs trained in top restaurants in Europe and the US will return home to start their own cuisine, says Andre Chiang of Singapore's
two Michelin-starred Restaurant Andre
.
They'll bring with them a "European soul" to a new Asian flavor which will use local ingredients.
This Europe-meets-Asia trend will spread all over Asia — including Japan, China, Korea, Taiwan, Thailand and the Philippines, according to Chiang.
Hospitality: Daniel Humm
Hospitality is king for 2017, says chef Daniel Humm of Eleven Madison Park, a regular best restaurant of the year heavy hitter.
Now more than ever, Humm says people want genuine hospitality when they go out for a meal.
"Whether that comes at a fine dining restaurant, or counter-service spot, it's still relevant, because it's what makes the experience special," he said, adding that he's excited to see chefs and restauranteurs take on the challenge.
Read more: http://www.cnn.com/2017/01/25/travel/food-trends-2017/index.html