Your family and friends may hate it when you text at the dinner table, but theres no way theyre as extreme as Pope Francis.
When were at the table, when we are speaking to others on our telephones, its the start of war because there is no dialogue, he said.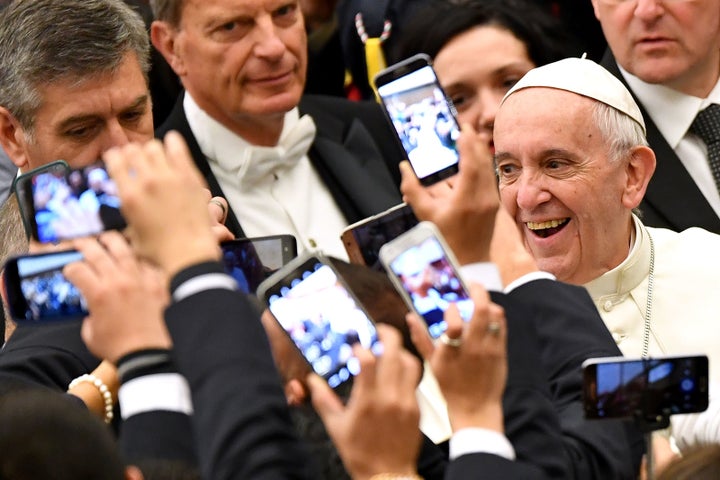 A family that almost never eats together, or that never speaks at the table but looks at the television or the smartphone, is hardly a family, the pope said in November 2015, as reported by the Catholic News Agency. When children at the table are attached to the computer or the phone and dont listen to each other, this is not a family, this is a pensioner!
The message from the Pope is clear if youd like to prevent World War III at the dinner table, put away your phone and concentrate on food, family and friends.
Read more: http://www.huffingtonpost.com/entry/pope-francis-declares-that-texting-at-the-dinner-table-will-lead-to-war_us_58adb879e4b03d80af71304d?smprnao7zj0ad1jor&ncid=inblnkushpmg00000009