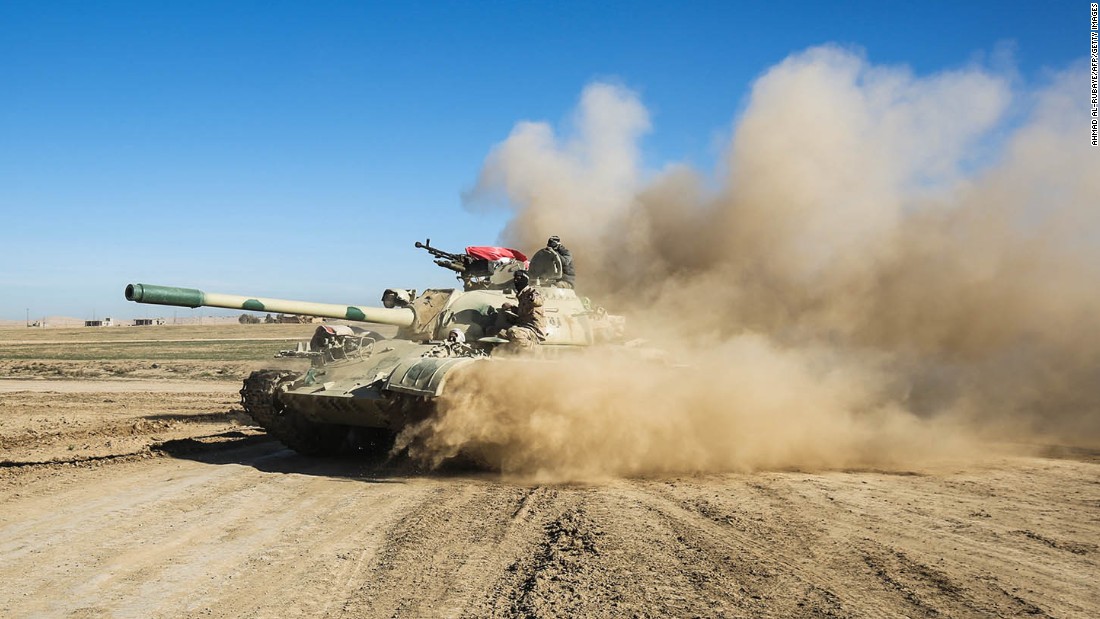 (CNN)US-backed Iraqi forces have stormed a key village overlooking Mosul's airport "and are continuing to clear it" of ISIS fighters, the Iraqi army said Monday, less than 48 hours after an offensive was launched to retake control of the western part of the city.
Iraqi Commander of the Operation General Abdal Amir Yar Allah said in a statement that the federal police and the Interior Ministry's Rapid Deployment Force were battling ISIS in Albu Saif village, less than 2 kilometers from the airport.
The village is perched on elevated ground and will be of strategic value leading up to the push to take the airport, according to CNN's Ben Wedeman in Istanbul.
"We've long been told by sources inside Mosul that ISIS has sabotaged the airstrip there to prevent its use," Wedeman said.
"And just to the west of the airport is the Ghazlani army base, which has been used by ISIS in the past and is also one of the offensive's objectives in the primary stages of the operation," Wedeman added.
The operation in western Mosul, which began on Sunday morning, comes weeks after Iraqi forces recaptured the eastern half of the city, which is divided by the Tigris River.
Wille said there are concerns that it might take a long time for humanitarian aid to get to these areas.
"Cooking fuel, fuel for generators, basic food, clean water is almost non-existent. We've begun to hear reports of people dying of malnutrition. The question is how long will they have to wait before they can flee," Wille said.
Damian Rance, UNOCHA communication officer, told CNN that while there are no confirmed cases of children dying from malnutrition, she warned that "many commodities are in short supply in western Mosul, including food, given that major commercial supply routes into the city have been cut since early November."
Read more: http://www.cnn.com/2017/02/20/middleeast/iraq-west-mosul-operation/index.html